Social Distancing Measures
We adhere to current government guidelines such as frequent hand washing, social distancing and having minimal contact.
---
Leeds Plumber in Cross Gates
A Leeds plumber in Cross Gates for all kinds of plumbing work, both residential and commercial. Same day service, emergency plumber call outs within the hour and OAP Discounts Available. 
We Only Charge From Time of Arrival
A Professional Plumber in Leeds
For plumbers in Leeds, we are based in Cook Ridge and undertake all kinds of plumbing work, from a dripping tap to a shower installation. When it comes to plumbing we've seen and done it all!
We're BPEC Qualified Plumbers with more than 25 years of experience.
Typical Work
Blocked Toilets
Toilet Cistern Repairs
Plumbing Alterations
Blocked Sinks, Baths and Showers
Kitchen Sink Plumbing
Plumbing of Kitchen Appliances
Dripping and Leaking Taps
Dripping and Leaking Pipes
Broken and Frozen Pipes
Shower Repairs and Installations
Outdoor Garden Taps and Standpipes
Radiator and Heated Towel Rail Installations
Water Tank Repairs and Replacement
Why Choose Cross Gates Plumbing?
Local Plumber with Same Day Service
No call out fee, we only charge from the time we arrive
Available 24/7 for emergency call outs
Fully Qualified and Insured
OAP Discounts Available
Service Areas
We have many happy previous customers in
Austhorpe, Colton, Garforth, Gipton, Harehills, Halton, Hollin Park, Killingbeck, Kippax, Osmondthorpe, Manston, Seacroft, Scholes, Stanks, Whinmoor, Whitkirk and Wykebeck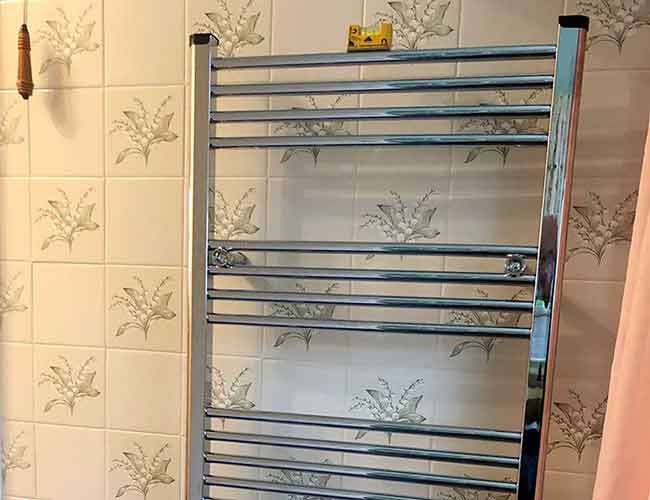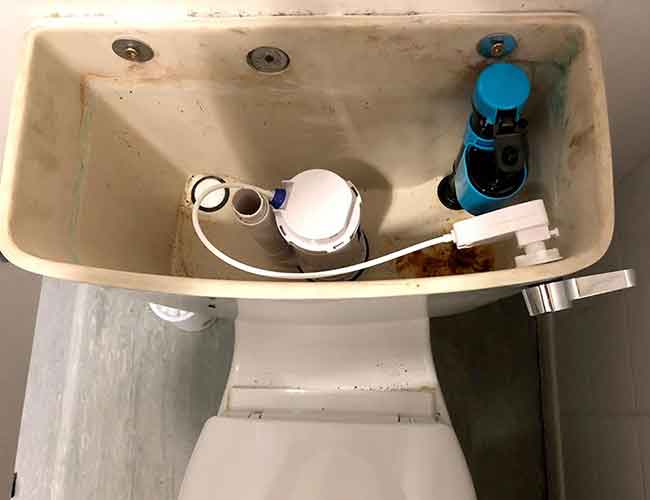 More Work Our Plumbers Do
Toilets
Much of the plumbing work we carry out in Leeds is in the bathroom, in particular the toilet with backed up, overflowing and blocked toilets being common problems. We understand the urgency in needing a blocked toilet cleared, especially one that is emitting nasty smells and over flowing with waste spilling out onto the floor.
Where possible, we can get to you within the hour and always carry the tools and equipment that may be required to ensure we can get your toilet back in working order in no time. As well as having the tools that may be needed we always have a good stock of common toilet cistern and plumbing parts and if we don't happen to have what is needed we can usually source it quickly to provide a fix that same day.
If you would like a new toilet that's also something you can have us do, as part of a new bathroom suite or just the toilet and cistern themselves. 
Sinks, Baths and Showers
Most sink, bath and shower drain blockages are caused by head and body hair from washing and shaving. This can build up over a relatively short time and will require the u-bend and possibly pipe be cleared.
There are times however where the blockage may be outside in an external drain with the water backing up out of drains in your bathroom.
These are generally easy blockages for a competent plumber to deal with and if it is external drain problem we have a drainage service for Cross Gates with drain jetting and cam surveys available.
Bathroom Suites
As well as repairing and maintaining toilets and bathroom plumbing we can also install new bathroom suites and can source them at trade prices.
If you're looking for a new shower we can replace your old with one more modern, having heated towel rails installed is also an option.
With a wide range of colours and designs to choose from, if you're looking to renovate your bathroom get in touch and we can arrange a consultation to discuss your options.
Kitchen Plumbing
If you have problems with your kitchen plumbing, whether it be a leaking tap, blocked sink or leaking under sink plumbing you'll be glad to know these are all quite common problems and easy for any competent plumber to fix in fairly little time at fairly little cost.
Kitchen Appliances
Installing of new sinks and waste disposal units are another request we get, as well as the plumbing in of kitchen appliances such as laundry and dish washing machines. You can also have us take your old appliance away, though we can't take fridges and freezers.
Plumbing Alterations
If you're having any renovation or conversion work carried out that requires the installing of new or relocation of existing plumbing and appliances this is something our plumber will have a lot of experience in. As well as home owners, we are available for this type of work as sub-contractors to companies in the building trade.
What is BPEC Qualified?
Our plumbers are BPEC qualified and BPEC is an acronym for British Plumbing Employers Council who give qualifications in various plumbing related subjects. You can read more about this scheme here https://bpec.org.uk/